1 There was a man in the land of Uz whose name was Job, and that man was blameless and upright, one who feared God and turned away from evil. 2 There were born to him seven sons and three daughters. 3 He possessed 7,000 sheep, 3,000 camels, 500 yoke of oxen, and 500 female donkeys, and very many servants, so that this man was the greatest of all the people of the east. 4 His sons used to go and hold a feast in the house of each one on his day, and they would send and invite their three sisters to eat and drink with them. 5 And when the days of the feast had run their course, Job would send and consecrate them, and he would rise early in the morning and offer burnt offerings according to the number of them all. For Job said, "It may be that my children have sinned, and cursed[a] God in their hearts." Thus, Job did continually. Job 1:1-5
Job was doing well. He was a good man, who feared God. He was wealthy. He had a nice home. He had his health. He had many children who were also healthy. Even though things were going well for him and his family, he knew that sin could enter their lives at any moment. The Bible says he offered up offerings to God for his children in case they had sinned. And the Word says he did it continually.
We as Christians should always be in constant prayer for our children and family members, even when things are going well. For we do not know what the future holds for them or us. Later on, we read in the Word that Job lost his children, wealth, and health. But "In all this Job did not sin or charge God with wrong." Why did he not accuse God of being unfair or mean?
Because he was communicating with God continually. He loved God. Are we prepared to accept whatever God gives us in life without knowing the reason why? Are we praying that God would mature us and our family in our faith? Do we pray to be holy? Do we pray to know how great and awesome He is? Do we pray for those who are being persecuted for their faith? Oh, dear brothers and sisters of Christ, we have much to pray about even when things are going well.
Pursue the God of the universe every morning. I bend my knee every morning by my bed and give thanks for awakening me, for sleep and rest, and for saving me from damnation.
Every morning during my private time alone in the Word, I cry out to God to show me His ways, teach me His paths and guide me in His truths and He is doing that. "To open my eyes that I may see, glimpses of truth Thou hast for me." I cry out for my lost grandchildren and family members and the rebellious to be saved. I cry out for God to forgive me of sins I have committed. And I give thanks for every good gift, for they come from above.
So, when trouble comes, as the Bible says it will, I pray that I will be prepared to say like Job, "Though He slay me, I will hope in Him."
Have you allowed the good times of life to lull you into a state of prayerlessness?
Which family members are you praying for regularly?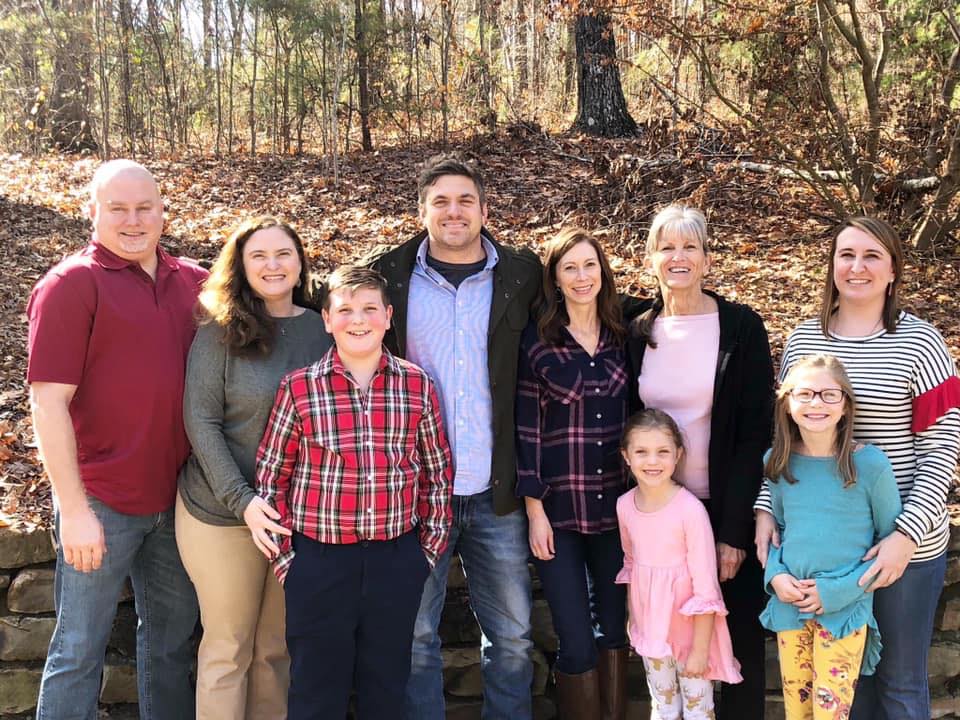 Karen Adams