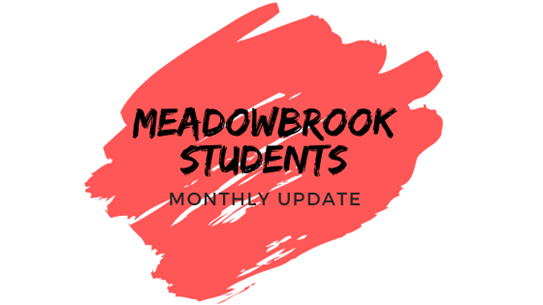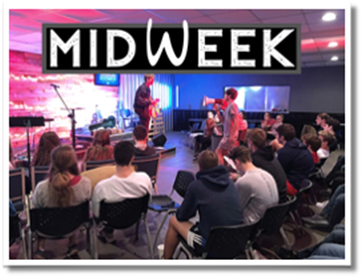 We've had a huge November! If I could recap the past month, the phrase I'd use would be seek the truth and God will never lead you astray. If we don't, we will always regret it. We were grateful to have Jake Nolen and Abby Garrett share with students Nov. 20th on the "Lies We Believe" study at MidWeek! They both did a fantastic job presenting the truth of God's Word in the face of the lie "Follow your heart." Furthermore, parents and families were challenged and encouraged at the Clarity in Chaos afternoon talk on gender development with Ricky Chelette! If you would like more resources concerning his talk and Living Hope Ministries, please don't hesitate to contact Matt!

During December,
We are excited about the upcoming Winter Retreats. Our theme this year is Renew! We will talk what it means to no longer be conformed to this world but what it means to be transformed in our lives, set apart to Christ!
Three ways you can engage this month…
High School Winter Ski Retreat (Dec. 30th - Jan. 2nd) STILL HAVE SPOTS OPEN: A retreat for high school students in the mountains of Ghent, WV. We will be staying a the action-packed Glade Springs Resort where there are multiple options for the non-skier! For the Skier/Snowboarder, we will be at Winterplace Ski Resort. What a great opportunity to have some fun over Winter Break and dive deeper in knowing God! https://meadowbrook.churchcenter.com/registrations/events/305969


Middle School Winter Shocco Retreat: (Dec. 27th - 28th) NOT TOO LATE TO SIGN UP!: Shocco Springs in the Winter has so much to offer! Paintball, Hide & Seek in the dark, Campfires, Smores....and so much more!! It will be a great time to get away and have fun while being challenged to go deeper in our walk with God. https://meadowbrook.churchcenter.com/registrations/events/306939
Call to action
If you are wanting to stay connected to all that is going on in student ministry here at Meadowbrook Students, join our Text Alert group by texting Matt at 502-649-9951. If you're interested in partnering in student ministry, you can contact Matt Fike by sending him an email at .