February was a great month! We had 11 kids say Psalm 1!! We are sooooo proud of them!!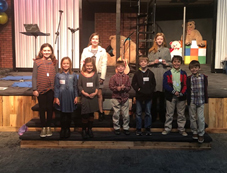 Now we are into March and it's going to be great. We are going to look at how God made each of us unique and special. Our virtue is INDIVIDUALITY – discovering who you are meant to be. Our verse is Psalm 139:14, "How you made me is amazing and wonderful. I praise you for that. What you have done is wonderful. I know that very well."
Hope to see you at Kidstuf, Kids Worship Live and Life Group.