We've had a great month of ministry for Student Ministry!
This month has been filled with ministry! We began the month with DNOW, where our students were challenged to be set apart in their schools because of their faith in Christ. Our prayer is that the movements God made that weekend would continue throughout their lives. Then, toward the end of the month we took a deep dive in learning how to study the Bible at Rooted in the Word. It was an intense weekend, but we were able to walk slowly through Titus 2:11-14, looking at the historical and literary context, and see how it fits into the metanarrative of Scripture. We thought it was a great starting point for us to continue to build on throughout the rest of the year.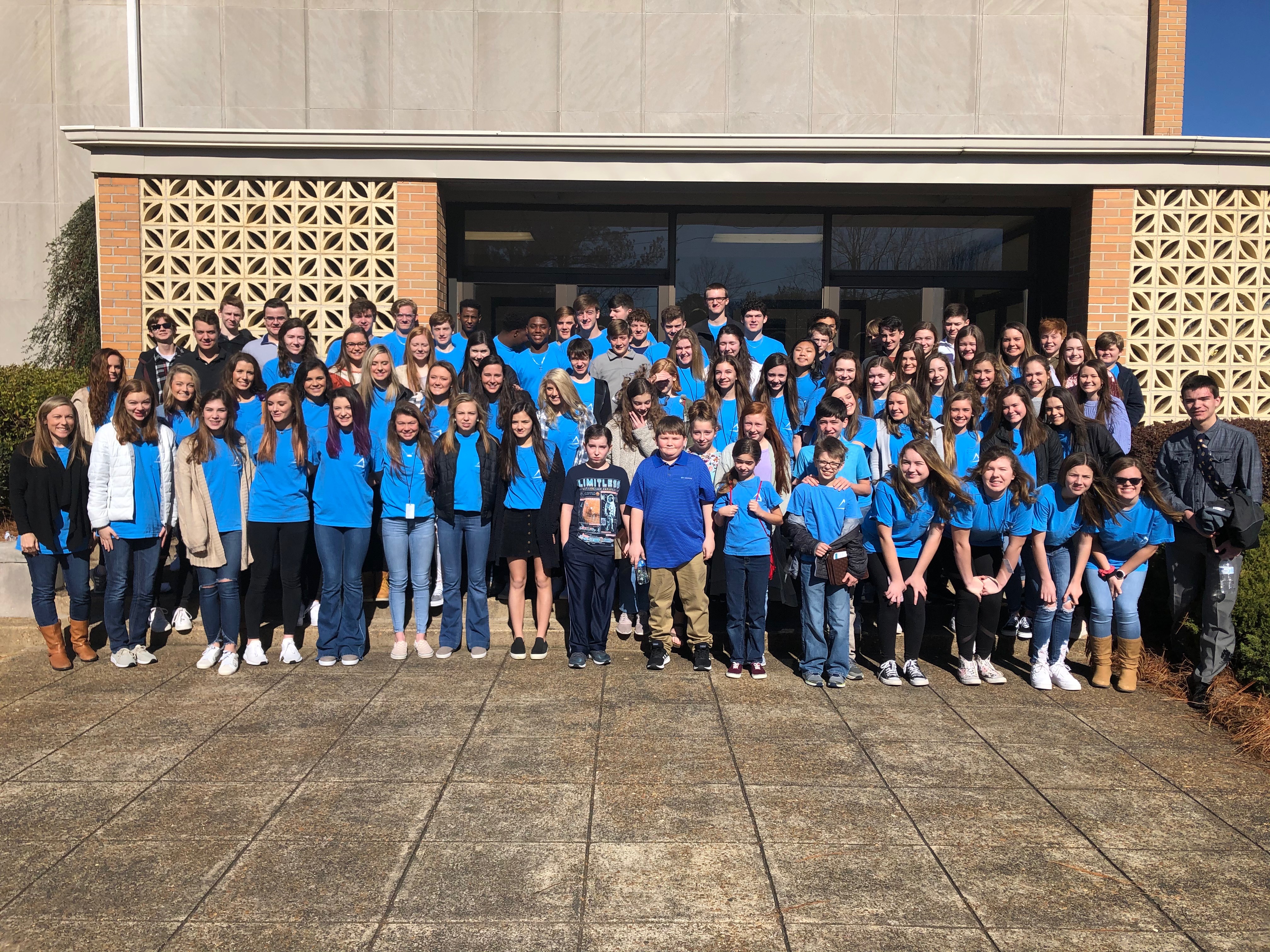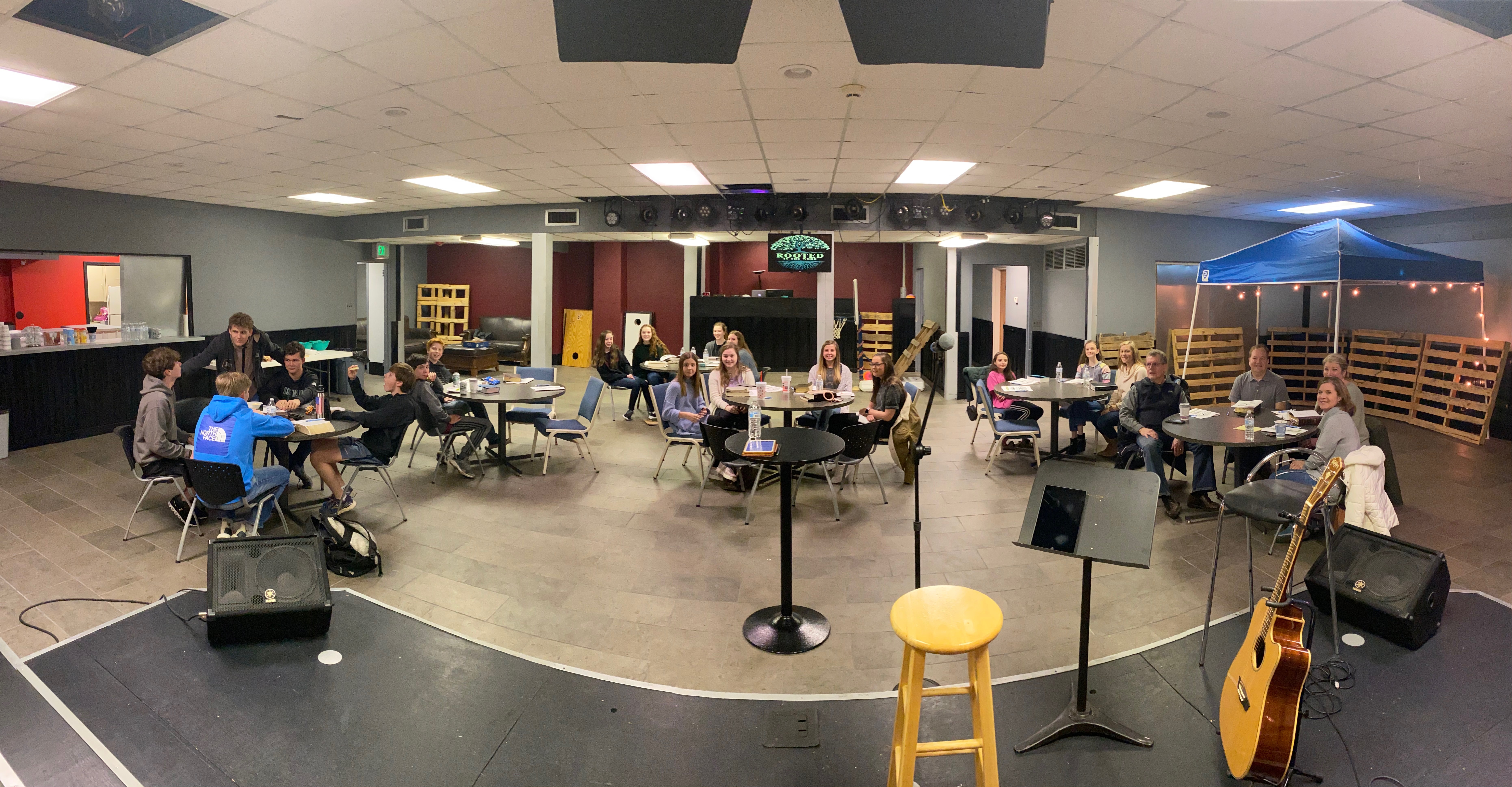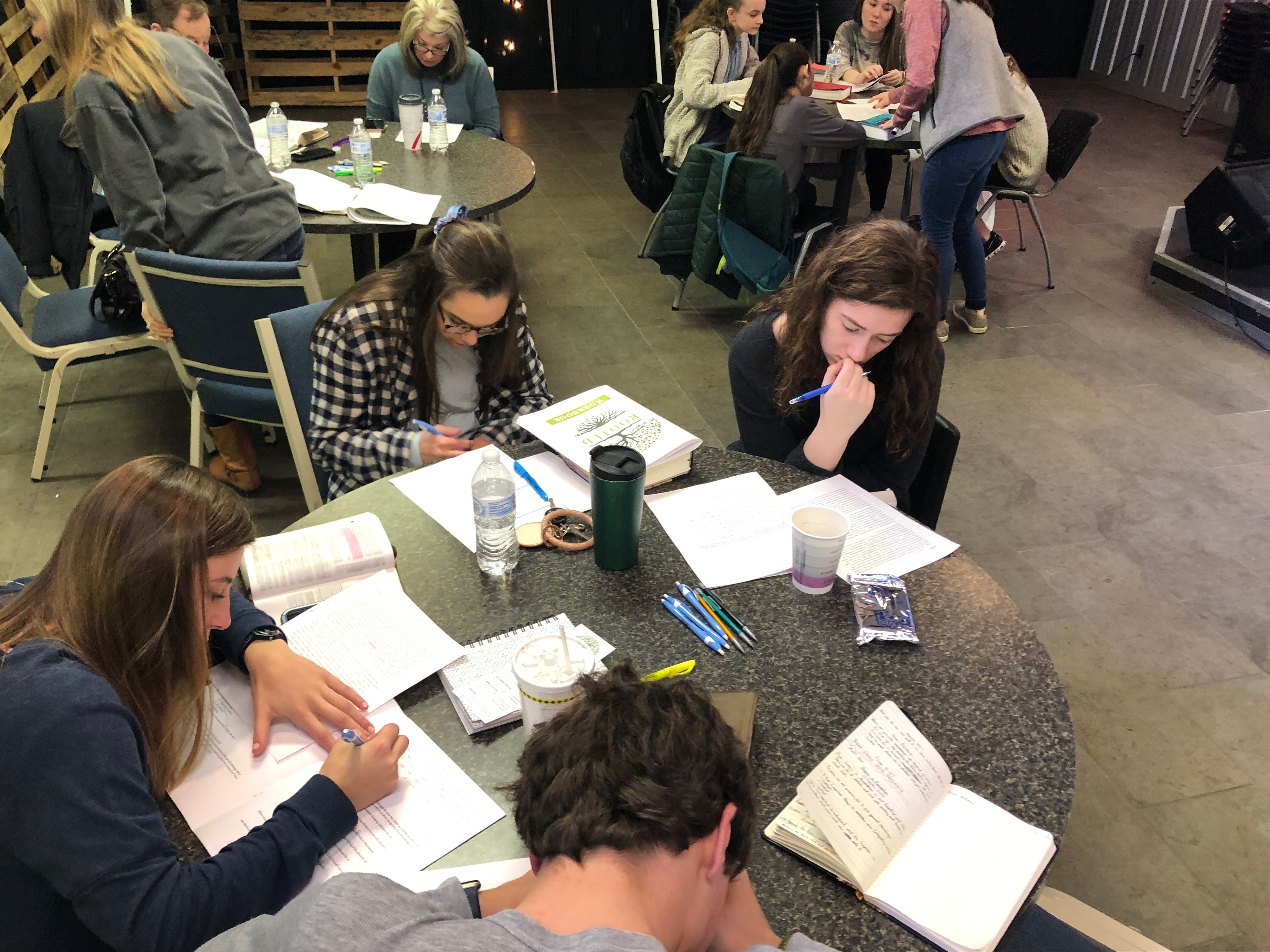 During March we're focusing on…
TITUS! We will begin digging into Titus during Midweek for the next several weeks. During these talks, we'll be focusing on how the grace of God is what motivates us to lead upright and God-honoring lives. We are not acceptable before God by our actions, but by the actions of Christ on our behalf. When we first believe in His atoning sacrifice for us and in his resurrection, we are given the perfect righteousness of Christ before God; however, we still wrestle with the brokenness of this world here on earth. So, how do we deal with the temptations we experience? How can we honor God with our lives amidst the chaos of the world around us? That's exactly what we're going to be talking about during Midweek!
Three ways you can engage this month…
MIDWEEK – Come, grow, and be a part of all that's happening on Wednesday nights! Middle School meets at 6:00pm and High School at 7:15pm.
Third Thursday – STUDENT GAME NIGHT!! Chance for students to hang out, play a game with others in the ministry, and grow in their friendships with one another.
Call to action
If you're interested in partnering in Student ministry, you can contact Matt Fike at or call him at (256)442-3550.