Fall is in the air and we are ready!!!
It's already October? Yes it is! We have really stayed in the fast lane through this month with football games, team devotionals, discipleship groups and MidWeek! MidWeek has been growing and it is exciting to see God raise up some of our students to begin bringing their friends and teammates. In our student discipleship groups, students are growing in their hunger for God and learning how to study and interpret the Bible.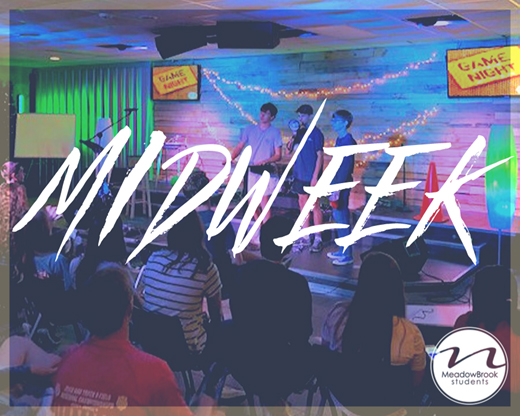 During the month of October,
We are finishing up the book of Jonah on Wednesday night at MidWeek! We've taken a longer journey through the book this semester that has allowed our students to dig into the text in a deeper way. Its so refreshing to know that God gives us second chances! Jonah was given the word of the Lord again and this time he went to Nineveh. What comes from his obedience is nothing short of astounding. Sinful, horrible, cruel people are rescued and transformed by God! He brings redemption and repentance to the Assyrians! What a picture of the gospel for us. We are just as bad as the Assyrians were and yet God gave Himself for us in order that we might have full knowledge and relationship with Him! Amazing grace from the book of Jonah!
Three ways you can engage this month…
High School 3rd Thursday Game Night (October 17th) : We just want to have fun and hangout! So let's do that! EVERY 3rd THURSDAY we will get together at someones house and have fun playing games.(Rook, UNO, etc.) Everything starts at 6:00pm.


MIDWEEK Worship: Ever feel disconnected or worn down by the week at school? We get it! School is hard and it drains you! One of the reasons we do MidWeek is so that students can come and get connected and recharged with a solid encouraging word from the Word! And we have fun every time we get together! Middle School begins @ 6:00pm and High School begins @ 7:15pm.


Fields of Faith (Wednesday 9th) : We have quite a number of our students who will be speaking at FCA's Fields of Faith at Gadsden City High School Titan Stadium starting at 6:30pm-8:00pm. We will be taking a bus over at 6:00pm and returning that night at 8:00pm to MeadowBrook. This is for ALL Students (MS and HS)! We will NOT have Middle School or High School MidWeek in Clark Hall on Oct. 9th because of Fields of Faith.
Call to action
If you are wanting to stay connected to all that is going on in student ministry here at Meadowbrook Students, join our Text Alert group by texting Matt at 502-649-9951. If you're interested in partnering in student ministry, you can contact Matt Fike by sending him an email at .